Brick in Clifton, New Jersey
Brickwork Services in Clifton since 1993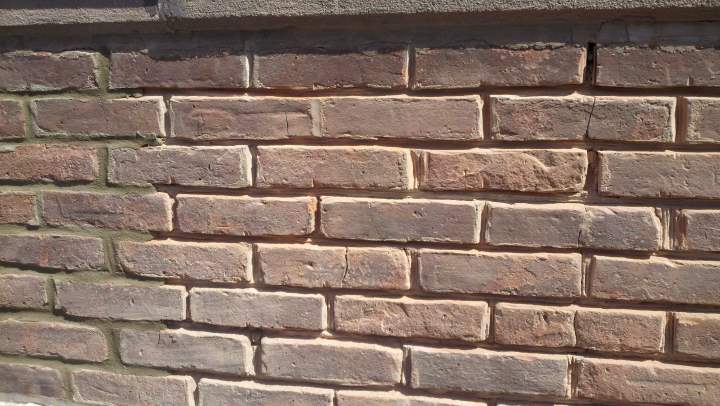 As down to earth, level-headed masons, AAP Construction does its Clifton brickwork with equal degrees humility and pride:– As masonry's most fundamental job, we accept brickwork with humility. As an exercise that allows us to express our artistry, we do it with pride in our work.
We started doing brickwork in Clifton, New Jersey in 1993 and have developed a good name for ourselves. Part of this has come from taking care of the small details, like mixing just the right mortar for the job. Mortar is essential to adhering bricks and for different kinds of bricks, different proportions of water, cement, lime, and sand need to be used.
As brickwork craftsmen, we will design appealing patterns for you in Clifton by using 'stretcher' and 'header', as well as 'soldier' and 'sailor' positions. These are techniques by which bricks are positioned and laid. Intrigued? Phone us now at (973) 298-1013 for a quickie Brickwork primer! While at it, why not get a free quote from a Clifton mason?
Much of the appeal of fine Clifton brickwork comes from matching the right kinds of layouts and positions with the precise type and coloration of brick. Bricks are available in a vast variety of styles, shapes and colors. With the artistic masonry skills we have honed in Clifton since 1993 you can be sure that no matter which brickwork style and design you choose, its execution will be flawless.
As much as we take pride in our craftsmanship and stand behind our Clifton brick work, we also believe in a fair deal – our Clifton masonry services are competitively priced. We invite you to be our next Clifton customer. Call us now at (973) 298-1013 for a fast free quote.
---
Call for FREE Brick Quote
---
WHAT CUSTOMERS ARE SAYING:
5★★★★★ - "AAP Construction is a First Class company with a team of qualified and creative artisans who really care about their work. Led by Adrian, the finished product is 1st rate and executed at its highest. A totally professional experience, one to repeat again!"

Sally and Judith in Clifton, NJ

2019-08-21

5★★★★★ - "The best contractors overall at any level."

James

2013-05-02

5★★★★★ - "AAP poured the pad for a large shed and gazebo. Both were perfect and competitively priced."

Eugene in Glen Rock, NJ

2018-11-19

5★★★★★

Pawan in Richmond Hill, NY

5★★★★★ - "He is a great great guy, very responsible company which is hard to find. I had him do a small project for me in the past, before we started this larger project. I have a lot of confidence in his work and what I like is that he delivers what he promises."

John

2013-05-02

5★★★★★ - "His quality is excellent and this is the best installation I have ever had. Adrian was very accommodating, dependable and runs a great crew. All the stone work was done beautifully and I am extremely happy."

Karen

2013-05-02

5★★★★★ - "I am very very satisfied with all the work, he is an excellent builder, honest and sticks to his bids."

Mike

2013-05-02
---
Call for FREE Brick Quote
---