Concrete in Elmora, New Jersey
Elmora's Concrete Service Since 1993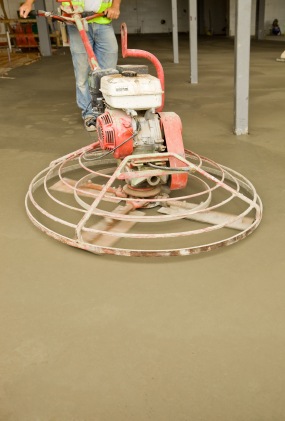 Two distinct facets exist to Concrete work: First, making it properly and then working with it. We have been doing both in Elmora, New Jersey since 1993.
At AAP Construction we know how to make Reinforced Concrete ('RC') in Elmora by pouring concrete over steel tore in force the bar. For technical reasons too detailed to go into here, we make Pre-stressed Concrete too. It is made in much the same way as RC except that in the first phase the rods are stretched tight; then, in the second drying phase they are allowed to contract. This makes the concrete even denser and harder. Curious? Just call us at (973) 298-1013! We'll be happy to answer all your questions on concrete.
Many contractors provide concrete services in Elmora. You may well think, "Why hire a company when I can get it done by a one-man shop and save a buck?" We believe that you shouldn't think along the lines of 'save a buck' but how to get the most bang for your buck.
To illustrate, an inexperienced Elmora concrete contractor may leave unfinished edges or a jagged corner when making a wall or a sidewalk. But with all the experience we have gained since we started in 1993, you can be assured that our Elmora concrete work will have a professional finish – edges, corners, and the whole nine yards.
We do not mean to disparage other Elmora concrete specialists. Our point is that the experience we have gained from being in business for so long in Elmora, New Jersey translates into experience for your Concrete work. Make one phone-call at (973) 298-1013 and you'll have a knowledgeable and professional Elmora concrete mason at your doorstep, ready to answer your questions and provide a free quote without any obligation.
---
Call for FREE Concrete Quote
---
WHAT CUSTOMERS ARE SAYING:
5★★★★★ - "AAP poured the pad for a large shed and gazebo. Both were perfect and competitively priced."

Eugene in Glen Rock, NJ

2018-11-19

5★★★★★ - "I am very very satisfied with all the work, he is an excellent builder, honest and sticks to his bids."

Mike

2013-05-02

5★★★★★ - "AAP Construction is a First Class company with a team of qualified and creative artisans who really care about their work. Led by Adrian, the finished product is 1st rate and executed at its highest. A totally professional experience, one to repeat again!"

Sally and Judith in Clifton, NJ

2019-08-21

5★★★★★

Pawan in Richmond Hill, NY

5★★★★★ - "He is a great great guy, very responsible company which is hard to find. I had him do a small project for me in the past, before we started this larger project. I have a lot of confidence in his work and what I like is that he delivers what he promises."

John

2013-05-02

5★★★★★ - "His quality is excellent and this is the best installation I have ever had. Adrian was very accommodating, dependable and runs a great crew. All the stone work was done beautifully and I am extremely happy."

Karen

2013-05-02

5★★★★★ - "The best contractors overall at any level."

James

2013-05-02
---
Call for FREE Concrete Quote
---